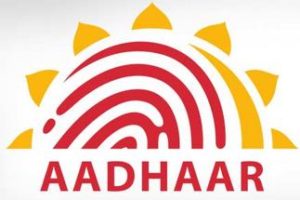 The Government of India is proposed to release Aadhaar app for the benefit of citizens of the country. UIDAI (Unique Identification Authority of India) will be releasing the new app within six months. This will be handy for the people of the country in getting various government and private services.
The app can be used instead of carrying Aadhaar card or copy of aadhaar card while executing transactions in banks and with telecom / mobile operators. The app work through One Time Password (OTP).
The app will be protected with password. It will not be possible to misuse the Aadhaar details even if the mobile phone is lost. The app will be available for Google Android and Apple IoS versions of mobile phones.
There will also be facility to check transaction history. The people can check the history of transactions and aware of misuse of Aadhaar card / number by other persons. The Government of India has already ordered the mobile manufacturers to make cell phone suitable for Aadhaar based transactions.