Following is the simple and step by step guide to linking your Aadhaar and PAN card. The Government of India has made it mandatory to provide both Aadhaar card number and PAN card number while filing for taxes.
The decision will come into force from 1st July 2017. It is mandatory to quote Aadhaar / Enrolment ID of Aadhaar application form, for filing of return of income and for making an application for allotment of PAN.
Step by step guide to link Aadhaar and PAN:
Step 1: Just log on to the income tax department e-filing website. You must have registered with Income Tax website https://incometaxindiaefiling.gov.in/ before log in.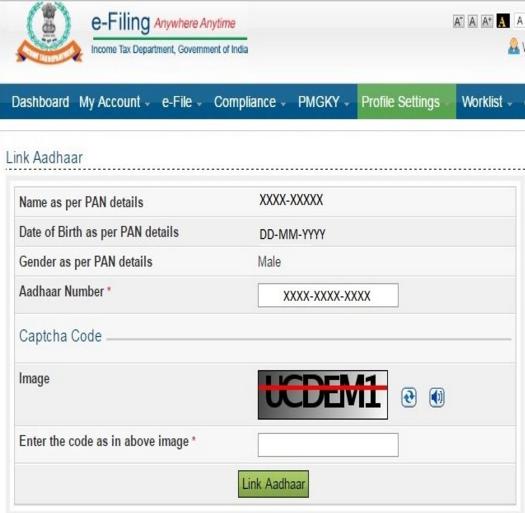 Step 2: On the home page, see profile settings. A drop down menu will appear and now click on Link Aadhaar. Now enter your Aadhaar number and captcha code. And press on Link Aadhaar.
Step 3: The IT website will verify all your details. If everything matches, you will get the message of Aadhaar - PAN linking is completed successfully.
With that, your Aadhaar number is linked with PAN number.