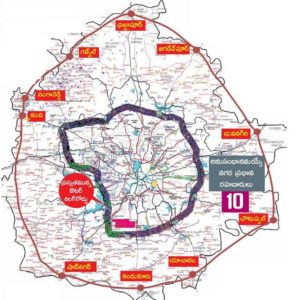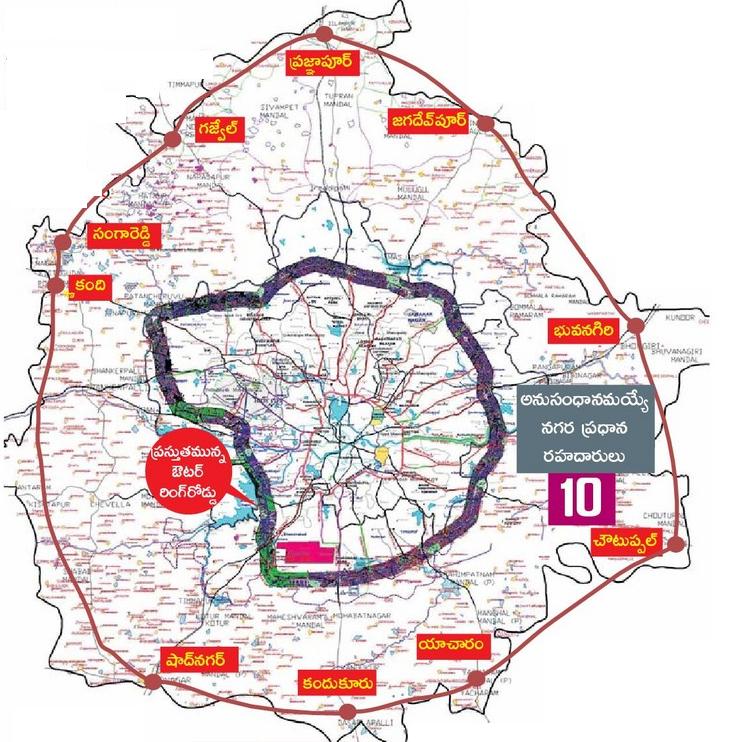 The Government of Telangana is proposed to construct another ring road around Hyderabad. The Government is thinking that the new ORR will further ease the congestion in the city as it will link all the national highways around Hyderabad. The proposed length of the city is 345 km. Following is the proposed map of new ORR in Hyderabad (Regional Ring Road)
The new ORR (also called as Regional Ring Road) connects and includes main villages and mandals like Pragnapur, Gajwel, Sangareddy, Kandi, Shadnagar, Kandukur, Yacharam, Choutuppal, Bhuvanagiri, Jagadevpur.
The RRR (Regional Ring Road) will be in four lanes with an estimated cost of Rs. 6696 crores. The distance from the present ORR will be around 30 kms.