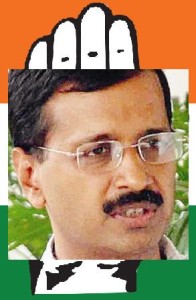 The political trends at national level in the country are indicating that the Congress - AAP (Aam Aadmi Party) experiment in New Delhi is on its way to enter into Lok Sabha elections 2014.
The dark horses of the Congress party are devising strategies to appease AAP keeping in mind the split of anti incumbency vote as it happened in Delhi Assembly polls recently.
Apart from passing Lok Pal Bill 2013, the Congress will be taking some more anti corruption measures in the coming session of Parliament. The INC may bargain for some soft attitude from AAP at the national level on the backdrop of its 'fight' on corruption in the form of Lok Pal Bill and, of course outside support in New Delhi.
The sole aim of this strategy could be defeating BJP in the segments where AAP is alss proposed to contest in General elections 2014. The Delhi elections already proved AAP capabilities in hurting the chances of BJP.