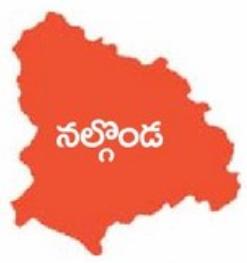 Nalgonda district of Telangana state has been split into Nalgonda, Suryapet and Yadadri districts, as per the districts reorganisation draft notification 2016 released by the Government of Telangana. The existing revenue divisions also reorganised and the new revenue divisions in Nalgonda district include Nalgonda, Miryalaguda, Devarakonda, Suryapet, Kodad, Jangaon and Bhongir.
Proposed mandals / new mandals in the district are Chandur, Chityal, Kanagal, Kattangur, Munugode, Nakrekal, Nalgonda, Narayanapoor, Narketpally, Thipparthy, Kethepally, Shaligouraram, Ghattuppal (New), Damaracherla, Miryalaguda, Vemulapally, Anumula (Haliya), Nidmanoor, Peddavoora, Tripuraram, Madgulapalli (New), Tirumalagiri (Sagar) (New), Nagaram (New), Ananthagiri (New), Motakondur (New), Addagudur (New) etc.
Public can send their objections / suggestions to the Government through the website / portal www.newdistrictsformation.telangana.gov.in .
New Districts, Revenue Divisions and Mandals in Telangana State - 2016
New Districts in Telangana - Objections and Suggestions
New Districts Draft Notifications - GOs 2016