Angoorlata Deka is representing Batadroba constituency in Assam State. The won in 2016 assembly elections from BJP ticket. Angoorlata is famous actress in Assam and also the youngest MLA. She acted in seleveal Assamese films. She is a first term member of Assam Legislative Assembly. Following is the brief profile of Angoorlata Deka.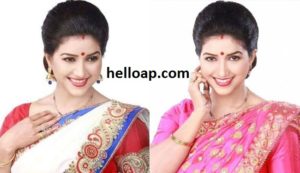 Name: Angoorlata Deka
Date of Birth: 31 January 1986 (Nalbari, Assam)
Nationality: Indian
Education: Gauhati University
Husband Name: Akashdeep Deka
Majority in the elections: 5885 votes
Films acted: Aami Asomiya, Junda Iman Gunda, Bakor Putek, Surjasta, Hiya Diba Kak, Jeeya Jurir Xubax and Tez.
Angoorlata Deka has joined in BJP in December 2015. She is one of the six female contestants fielded by BJP in Assembly elections 2016 in Assam. Angoorlata won the election from Batadroba Constituency with a majority of 5885 votes.