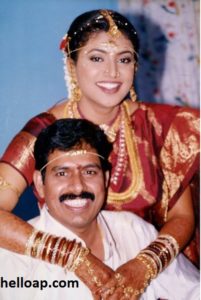 Roja Selvamani is a famous actress in South India and also a politician from Andhra Pradesh. She is representing Nagari (Nagiri) Assembly Constituency in Andhra Pradesh from June 2014. She was successful actress and also hosting several popular TV shows such as Jabardast, Extra Jabardast, Rachabanda etc. Following is the profile cum bio-data of R.K. Roja.
Birth and Native Place:
Roja was born on 17th November 1972 in Bhakarapet of Chittoor district in Andhra Pradesh. Her original name is Sri Latha Reddy. Her parents are Nagaraja Reddy and Lalitha. Her brothers are Kumaraswamy Reddy and Ramaprasad Reddy.
Education:
Roja has studied her Bachelor Degree in Political Science from Sri Padmavathi Mahila University (Women University). She also learnt Kuchipudi dance and was performing dance shows before entering into movies.
Personal Life:
Roja has married her debut director R.K. Selvamani on 10 August 2002. They have a daughter and a son.
Name of Son: Krishna lohith Selvamani
Name of Daughter: Anshumalika Selvamani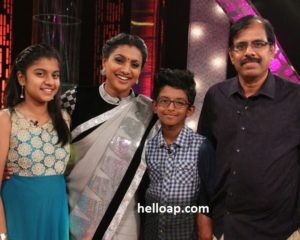 Film Career:
Roja initially entered the Telugu film industry with the movie Prema Thapassu with Rajendra Prasad. She was introduced to Tamil industry by director R.K. Selvamani. She acted super hit Tamil movies such as Chembaruthi, Suriyan, Makkal Aatchik Raasaiyya, Veera, Ayudha Poojai, Unnidathil Ennai Koduthen, Pottu Amman etc. Her famous Telugu movies include Sarpayagam, Prema Thapassu, Seetharatnam Gaari Abbayi, Rakshana, Muta Mesthri, Bhairava Dweepam, Anna, Subhalagnam, Big Boss, Maatho Pettukoku, Peddannayya, Annamayya, Sammakka Saarakka, Sri Rama Rajyam etc.
Political Career: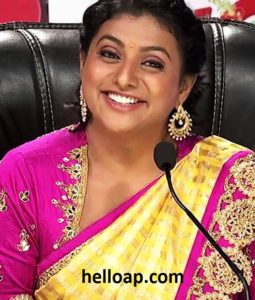 Roja entered into politics and joined TDP and served as the president of TDP Women Wing. She contested the elections in 2009 and lost. She quit the TDP and joined Congress and later in YSR Congress Party. She contested the election in 2009 from Nagiri on YSRCP ticket and won the seat.
Roja has always been in news for various controversies. She is a staunch critic of TDP now and was expelled from Assembly Sessions on several occasions. Roja is likely to continue with YSRCP and may contest in 2019 elections from Nagiri Constituency.