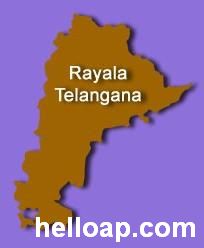 The Congress Party is virtually landed on the cross roads in Andhra Pradesh. The more than century old party with huge number of octogenarians and youth is struggling to come out of the bifurcation jinx.
The latest to add to storm to the brains is Rayala Telangana. The Delhi circles are hugely campaigning for the Rayala Telangana scheme of thought and pushing it through the Congress leaders from the Telangana region.
The new thought has its sources in the thinking of overcoming hurdles in Assembly and thereafter with regard to announcing capital for residuary state of Andhra Pradesh. Another important calcutation is weakening the TRS Party if it does not succumb to the pressure to merge with the Congress.