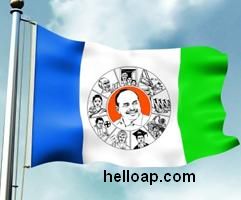 The political fortunes of YSR Congress are gradually fading with the week strategies on important issues related to bifurcation of Andhra Pradesh. The Party seemes to be on the backtrack on various decisions and rethinking on its strategies.
1) The party has been consistant on opposing discussion on T Bill in Assembly and Legislative Council. But the political observers are feeling that YSRCP is protecting the interests of separatists through not allowing discussion on Telangana Bill.
2) It is also reported that the Party is planing to get its members suspended from the house so that the number of MLAs from Seemandhra will be reduced and any voting on T-Billl will be in favour of bifurcation.
3) YSRCP interference in APNGOs elections also raised several questions on its strategy. Ashok Babu has indirectly commented on the failed efforts of YSRCP to split the association and defeat his panel.
The YSRCP leadership may appear aggresive in opposing bifurcation of the state but the ground level strategies are not supporting its stand. Let us see what people will say.