It is scorching heat in Hyderabad. The temperature has reached to 50 degree Celsius in the recent days. It is not just in Hyderabad. It is 50 degrees in almost all over the state of AP.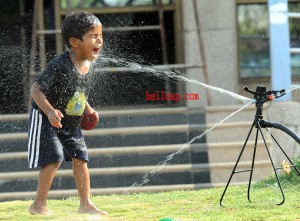 About 100 deaths have been confirmed in the last two / three days. These deaths are caused by heat waves in the day time. Infants and aged people along with a few youth are in the casualties.
About 20 deaths are recorded in Nalgonda district along. Godavari districts, Gunru, Prakasam, Adilabad districts also experiencing heat waves. Lets hope the monsoon will come soon!