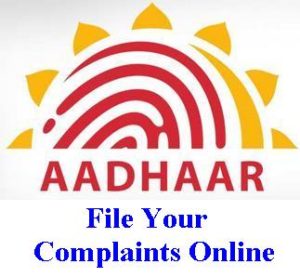 Aadhaar has become a one stop check for all the transactions of day to day living in India. There may be several issues and problems related to Aadhaar cards. These may be related to enrollment centers, facilities at Aadhaar center, acknowledgement slips etc. Here is a solution for these. You can file complaint through Aadhaar website online.
Residents of India can file complaint on various issues as per the procedure mentioned below. Enrollment ID is mandatory to file Aadhaar related complaint.
1) Log on to https://resident.uidai.net.in/file-complaint
2) Fill the fields given in the form: These are Enrollment ID, Date and Time, Full Name, Email, Mobile Number, Pincode.
Other fields include Village / Town / City / Operator / Enrollment Agency:
Here comes the nature of complaint (Choose from the below):
1) Rude Operator
2) Operator Denying Enrollment
3) Acknowledgement Receipt not Provided
4) Form not available
5) Operator Staff Not Helpful
6) Inadequate Facilities in premises
7) Operator entering incorrect data despite being alerted
8) Agency not available despite of listing on UIDAI website
9) Corruption
You can also mention your remarks in detail. After filling all the columns, 'Submit' the form for the process. Further action will be intimated to you through message / email.