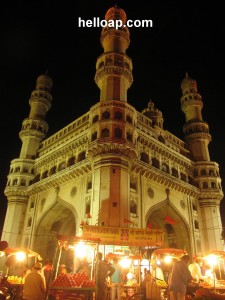 With the AIMIM's decision to join KCR cabinet in Telangana, politics in Hyderabad is going to become more sensitive to deal. The growth of BJP - TDP in the areas of twin cities and adjoining Rangareddy district seems to have alerted the AIMIM to ally with TRS in the post poll scenario.
TDP - BJP alliance has secured 14 Assembly Constituencies out of 24 in Hyderabad and Secunderabad twin cities and its surrounding areas in the recent elections. They also won in Malkajgiri and Secunderabad Lok Sabha segments.
The spread of BJP, rather than TDP would be a major concern for AIMIM. BJP won in 5 Assembly segments and Secunderabad MP seat. The AIMIM may get some key portfolios in KCR cabinet and will influence decisions related to administration of Hyderabad.
Though Governer will play a pivotal role in law and order and security issues in GHMC area, the political observers believe that the political survival of AIMIM has been under threat with the rise of BJP in twin cities, hence befriended TRS.