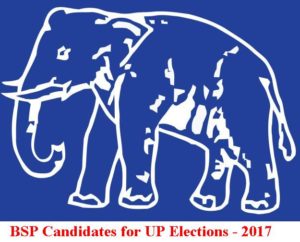 Bahujan Samaj Party (BSP) has released the first list of candidates for the ensuing Assembly polls in Uttar Pradesh in 2017. The BSP chief Mayavati has announced the list of candidatges with 97 from Muslim minority community, highest in the party history. Dalits get 87 seats in the first list. In Uttar Pradesh 85 seats are reserved for SC candidates as per the reservations.
Muslims consists of 19 percent of UP population and Dalits 21 percent. Mayavati is not going to ally with any party and will contest all 403 seats. OBCs have been given 106 tickets this time. BSP has also given 106 tickets to upper caste candidates. Following is the list of BSP candidates for 2017 Assembly Elections:
The Election Commission is yet to announce the poll schedule for Uttar Pradesh Assembly elections in 2017. The EC is likely to release the schedule very soon.
The SP is in trouble after the family owned party and government is on the verge of split. Chief Minister Akhilesh Yadav is likely to gain upper hand over his father Mulayam Singh Yadav in the race for support from party and government cadres. The situation in SP will be a plus for BJP and BSP.