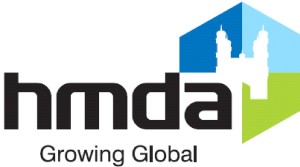 The Hyderabad Metropolitan Development Authority (HMDA) has announced that the application forms / online applications will be available on HMDA website from 9th November 2015. The applications for LRS (Land Regularisation Scheme) and BPS (Building Penalisation Scheme / Building Regularisation Scheme) will be available for the people on HMDA website at www.hmda.gov.in
The users can login to the website from 9th November 2015. You need to upload all the relevant certificates of approval from the concerned authorities through the website.
Also Read: HMDA - BRS Application Guidelines - 2015
HMDA - LRS Online Application Guidelines -2015
Also Read: BPS and LRS Charges for all categories in Hyderabad and Telangana - 2015
LRS Charges for Open Plots in Hyderabad and TS - 2015
The online applications will be sent to concerned HMDA official through auto assignment. The application will scrutinized as per the guidelines of the LRS and BRS schemes 2015.
The applications with proper documentation and payment of required fee will be accepted and the message of approval will be sent to the mobile phone of the user.
The users have to pay the remaining fee through online after receiving the approval message. The reasons for the rejection of applications also will be displayed on the website in case of any rejection of LRS / BRS / BPS applications.