The Income Tax Department has disabled the validity of lakhs of PAN cards across India. The IT department has taken the decision to invalidate those cards which are suspicious of identity, fake proofs and duplicate cards / numbers etc.
The citizens can check the validity of their PAN cards through Income Tax department website at http://incometaxindiaefiling.gov.in/ . IT department has disabled those cards temporarily. Following is the step by step procedure to know your PAN card validity.
1) Log on to http://incometaxindiaefiling.gov.in/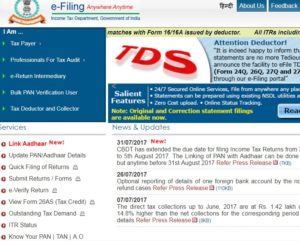 2) On the left panel, see fourth link from down 'Know Your PAN', and click on that.
3) You will be directed to a new page at https://www.incometaxindiaefiling.gov.in/e-Filing/Services/KnowYourPanLinkGS.html . Here you have fill the details of your surname, middle name, first name, status (individual / company etc), gender, date of birth / incorporation and mobile number.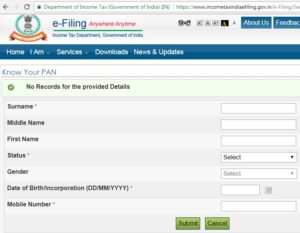 4) Now press the Submit button. Now you need to enter the code (OTP) sent to your mobile number. After that press on 'validate. It will show the status of your PAN card. If any issues like duplication, wrong proofs, the IT department may ask for more information.