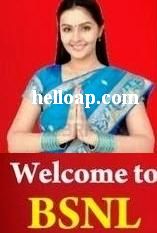 BSNL, India's state owned mobile network and services provider has announced nationalwide Mobile Number Portability (MNP). The BSNL mobile users can now switch to any cities without changing the number. They need not take another SIM or connection and can use the same number with revised plans if required.
The BSNL users can visit www.bsnl.in for complete details and application procedure of MNP facility. The MNP process of BSNL is very simple and quick. Nationwide MNP is available in India from 3rd July 2015.
Also Read: Airtel MNP Procedure
There is always advantage in being with BSNL. As a state run telecom operator, the tariff and plans of BSNL mobile services are highly customised and cheap compared to other private service providers.
The BSNL has recently announced all India free roaming for its customers. With the nationwide MNP become a reality, it will be more convenient for BSNL users to roam with the same number without taking new connections and roaming charges.