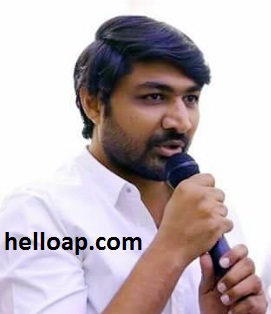 It could be a tough fight for Bhuma Brahmananda Reddy, the TDP candidate for Nandyal Assembly Constituency bypoll to be held on 23rd August 2017. Despite of sympathy towards Bhuma family among voters, Brahmananda Reddy will have to face the might of Shilpa family. Traditionally, Congress and now YSRCP have been strong in Kurnool district. Bhuma Brahmananda Reddy is the son of the elder brother of Bhuma Nagi Reddy.
Also Read: Profile and biodata of Bhuma Akhila Priya
Bhuma family entered into TDP in 2016. Chandra Babu Naidu has inducted Bhuma Akhila Priya into the cabinet after the demise of Bhuma Nagi Reddy, who repesented Nandyal constituency. TDP's decision to give ticket to Brahmananda Reddy has triggered the exit of Shilpa Mohan Reddy from the party.
Also see: MLAs of Kurnool district in 2014 assembly elections
Sensing an opportunity, YS Jagan has offered Nandyal ticket to Shilpa Mohan Reddy and also invited Shilpa Chakrapani Reddy, brother of Mohan Reddy into the party.
Bhuma Nagi Reddy won the Nandyal assembly seat in 2014 with a margin of about 4000 votes. Akhila Priya is representing Allagadda constituency, vacated after the death of Sobha Nagireddy in a road accident. It will be a close contest in Nandyal Constituency this time with both groups are equally strong in the region.