Now it is quite easy to get RTC bus pass in Hyderabad. The TSRTC (Telangana State Road Transport Corporation) has set up separate website for Bus Passes for students and general public. You can apply online for any type of city buss pass in Hyderabad and Sub Urban bus pass. Following is the step by step procedure to apply online for general bus pass for common public:
1) Log on to online.tsrtcpass.in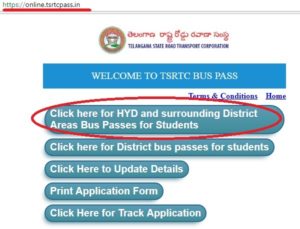 2) Choose the first option ''Click here for HYD and surrounding district area bus passes for students''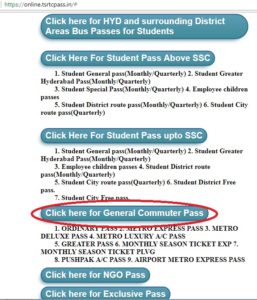 3) Third one from the above is the option for General Commuter Pass. General Public has to select this and click on that to apply online for bus pass.
4) You need to fill the online bus application form (General Bus Pass Application). The details include personal, residential address, pass type and mode of payment.
5) Don't forget to upload your photograph at the beginning of the application form.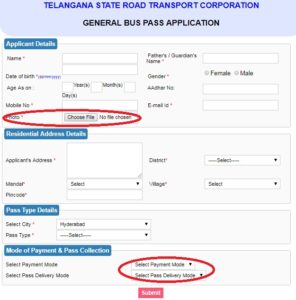 6) You need to pay the fee after completing all the details. You can pay the fee online or at the bus pass counter.
After submitting the application, you need to collect your bus pass at the chosen counter. The date of delivery will be indicated at the bus pass counter option. Happy travelling!