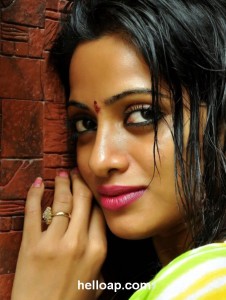 Let the movie get released, create some gossip surrounding the role of the heroine, go to the police or court on censor issues... this is the order of the day in the present Tollywood. The latest in the controversy is Madhumati of Udaya Bhanu.
The simple question is, why Udaya Bhanu came out just after the release of the movie? The third grade movie is a disaster and failed to gather attention of the audience. The lack of talent on the part of cast and crew of the film is the main reason for the disaster. The reviews are very much negative.
Udaya Bhanu and her popularity is the only face saving trick for this movie. Udaya Bhanu's off screen personal life also surrounded with several gossips and controversies. Hence the talk is that the producers hatched the controversy on the on screen character of Udaya Bhanu.