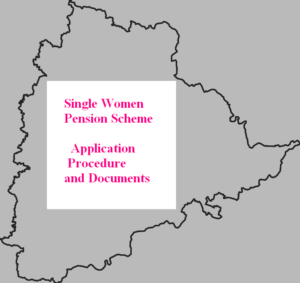 Following is the application procedure for Single Women Pension Scheme in Telangana state. Application forms can be submitted in the tahasildar offices or municipal offices concerned. Women under GHMC (Greater Hyderabad Municipal Corporation) purview can submit the applications at any e-seva or mee seva centers.
Women need not pay any fee to apply for Single Women Pension Scheme. Following are the documents to be enclosed to the applications:
1) Copy of Aadhaar Card
2) Copy of Voter ID Card / EPIC Card
3) Copy of Birth Certificate
4) Copy of TC from the School
Any one of the above certificates will be sufficient to apply for this scheme. All the e-seva centers and mee seva centers in Telangana and GHMC will accept the applications.
Applications can be submitted till 13th of May 2017. The beneficiaries will be identified by the officials concerned in rural and urban areas. The Scheme will be launched with the distribution of pension on 2nd June 2017, on the day of Telangana State Formation.