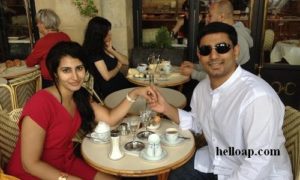 Following are the properties of Nara Lokesh as he disclosed to the election commission during the MLC elections in Andhra Pradesh. Total assets worth Rs. 330 crores. Lokesh will be MLC elect from the MLAs quota to Legislative Council. Lokesh is also likely to be inducted into AP Cabinet soon or later.
Nara Lokesh is the son of AP Chief Minister, N Chandrababu Naidu and son-in-law of Nandamuri Balakrishna. He studied MBA from Stanford University, USA. Lokesh disclosed his properties as mentioned below:
Properties on Lokesh name:
1) Immovable Assets: 18 crores
2) Movable Assets: Rs. 273 crores (in the form of shares in Heritage Foods)
3) Hereditory Properties: Rs. 38.51 crores
4) Loans: Rs. 6.27 crores
Properties in the name of Brahmani (wife of Lokesh)
1) Movable Assets: Rs. 17.90 crores
2) Immovable Assets: Rs. 9.75 crores
3) Gold: 2325.338 grams, Diamonds - 310.06 carats, Silver - 97.441 Kgs.
Properties in the name of Devansh (Son of Lokesh - Brahmani)
1) Movable Assets: Rs. 2.18 crores
2) Immovable Assets: Rs. 9.06 crores
3) Silver - 7.50 kgs
4) Cars: Ford Fiesta - 1, Toyota - Fortuner: 2 cars