The Government of Andhra Pradesh has released the design of 125 foot Ambedkar Statue to be constructed in the new capital city of Amaravati. The AP Government will also construct a Smruthivanam as a memorial to Dr. B.R. Ambedkar.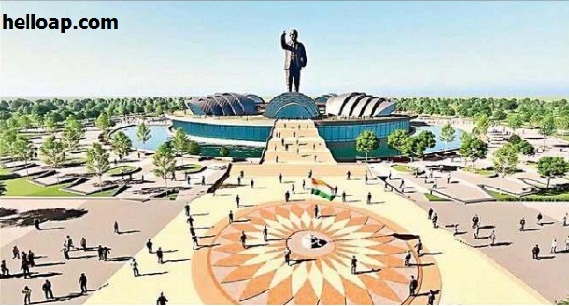 The statue and Smriti Vanam are proposed by the Government of AP as a tribute to the Dalit icon and father of Indian Constitution. The Government has allocated Rs. 100 crore for the project and will come up in about 20 acres of land in Amaravati.
The project is likely to be completed within one and half years. The models of statue and Smriti Vanam have been displayed to get the opinions of peopls and Ambedkar organisations.
People can submit the suggestions to the Government and the designs will be modified, if necessary, as per the suggestions of the people. The proposed statue of Dr B.R. Ambedkar is considered to be a biggest one in the country.