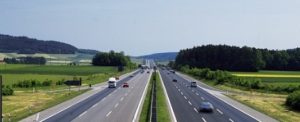 Following are the details of land alignment in Guntur district of Andhra Pradesh for the proposed Amaravati - Anantapur Express Highway. About 91.44 kms of this highway passes through Guntur district. Total length of the express way is 598 kms.
The Anantapur - Amaravati Express Highway enters in Guntur district at Pamidipadu village in Nuzendla mandal and continues till Settupalle village in Vinukonda mandal.
After that the highway enters into Prakasam district and again enter in Guntur district at Govindapuram village of Chilakaluripet mandal. It travels about 393 kms from there and enters in Amaravati at Pedaparimi village of Tulluru mandal.
The highway passes through 9 mandals in Guntur district and touches 29 villages. Pegmark survey has been completed for 35 kms. Survey is in progress in Nuzendla, Chilakaluripet, Vinukonda mandals.
Following are the details of land to be acquired for Anantapur - Amaravati Express Highway:
Nuzendla mandal: 1121.21 acres.
Vinukonda mandal: 161.27 acres
Chilakaluripet mandal: 806.65 acres
Nadendla mandal: 811.57 acres
Yadlapadu mandal: 157.67 acres
Phirangipuram mandal: 819.87 acres
Medikonduru mandal: 907.54 acres
Tadikonda mandal: 1180.05 acres
Tullur mandal: 150.44 acres