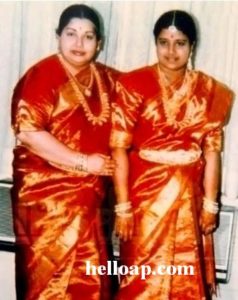 Sasikala Natarajan (born 1956) is again in the limelight after the demise of J Jayalalithaa. Sasikala, who is known as 'Chinnamma' for her fans was a confidante of deceased All India Anna Dravida Munnetra Kazhagam (AIADMK) chief and six times Chief Minister of Tamil Nadu, J. Jayalalithaa. Sasikala is said to have absolute power behind the scenes in AIADMK. Following is the brief profile cum biodata of Sasikala Natarajan.
Early Life and Education:
Sasikala was born in Vyasarpadi of Chennai district in a Kallar family of Tamil Nadu. She was a school drop out. Sasikala got married to M. Natarajan, a PRO in the Government of Tamil Nadu. He was working closely with the then District Collector of Cuddalore, VS Chandralekha, IAS. Chandrakala was very close to the then CM of Tamil Nadu, Ramachandran.
Marriage and Video Rental Business:
Natarajan lost his job in 1976 and the family was forced into indebtedness. Sasikala Natarajan opened a video rental business and later added video recording of functions and marriages. She managed to get the videl recording contract of AIADMK through Natarajan and became close of Jayalalitha, who is taking care of publicity wing of AIADMK at that time and also joined in AIADMK.
Sailing with Jayalalithaa:
In 2011, Jayalalithaa expelled Sasikala, Natarajan and her foster son VN Sudhakaran from the party. Sasikala was readmitted into AIADMK after assurances on dosowning relatives. Sasikala along with Jayalalithaa were sentenced to 4 years imprisonment by a special court in Bangalore on 27 September 2014. Later they were acquitted by High Court.
Future Supremo:
Now, Sasikala is on center stage after the death of Jayalalithaa. She is likely to become supremo of AIADMK and may run the Government from behind the scenes. It is also reported that Sasikala will be taking the job of General Secretary of AIADMK, the highest post in the party.