The Capital Region Development Authority (CRDA) of Andhra Pradesh has launched Mana Amaravati, an app for the sale, purchase and identification of your land / plot / property in the capital region. You can use the app on iPhone by downloading from App Store and on smart phones by getting it from Google Play Store.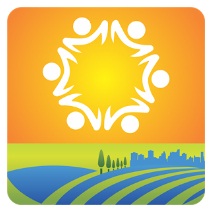 The app is useful for those interested to buy, sell, lease out, joint development of lands in CRDA region. The app service is developed considering the development of capital city of Amaravati.
Also Read: ORR Map and Villages in Amaravati
The app services are available in Telugu and English languages. All the services are provided free of cost. You need to enter the details of your plot inorder to make any transactions. The details include plot number, colony number, block number, category (residential / commercial etc), area of the land etc.
Following is the step by step long procedure:
You need to login to the app for uploading and downloading details.
1) Enter you Aadhaa number in the field User Name
2) Your password is that which entered at the time of registration of app.
3) Ensure that you have entered correct aadhaar number and password for login to the app.
4) The app will automatically send details of the plot to the interested parties. You need not send the details to anybody.
5) You can check the property details at Owned Properties tab. You can also change the details of the property by editing the information.