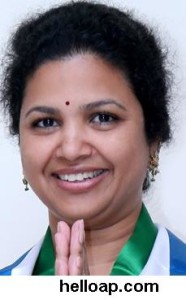 Here is a big blow to YSR Congress party and its leader YS Jagan Mohan Reddy. Two MPs of YSRCP have joined in Telugu Desam Party (TDP) today. Nandyal MP, SPY Reddy and Kurnool MP, Butta Renuka have joined in TDP in the presence of Chandrababu Naidu.
Both these MPs were elected to Lok Sabha in the recent elections. This will be a big blow to YSR Congress and to it's president. YSRCP is perceived as strong in Rayalaseema and it sweeped Kadapa district seats in the Lok Sabha and Assembly elections 2014.
SPY Reddy also mentioned that he took the decision to join TDP to develop his native district. Reddy confident of winning the bye election, if YSRCP asks for the application of anti-defection law on him.
Both these MPs won the recent elections with more than 40000 majority. It is going to put YS jagan in huge defense in his home turf.