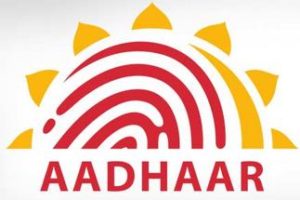 The Government of India has made Aadhaar Number mandatory for the submission of Income Tax returns, PAN card applications etc. The new rule will come into force from 1st July 2017.
The Income Tax assesses have to quota Aadhaar number while filing tax returns. The unique Aadhaar ID also has to be submitted while applying for PAN card from 1st July onward. PAN card applications without Aadhaar number will be summarily rejected.
About 95 percent of the people in India have secured Aadhaar Cards. Those with Aadhaar number can register for the same through the nearest Aadhaar Enrollment center.
The Ministry of Labour has also made Aadhaar mandatory to open EPF account. This rule will be coming into implementation from 31st March 2017. Aadhaar has becoming an essential proof of identity and address.